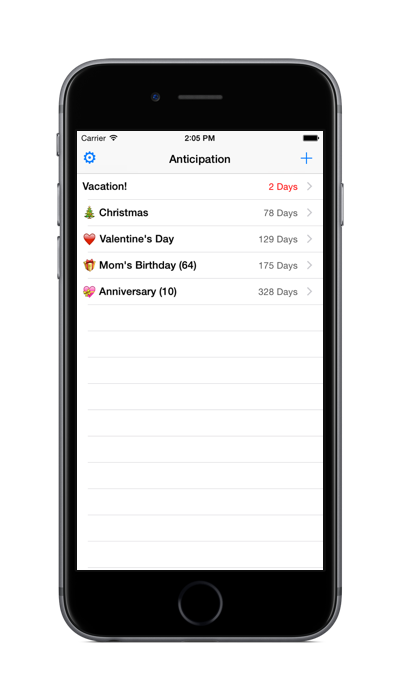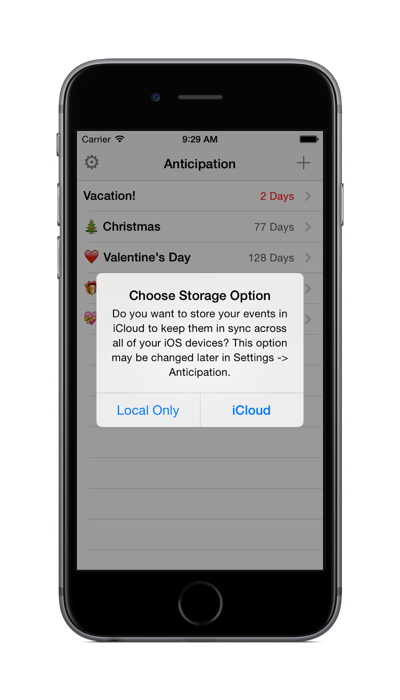 iCloud Support
iCloud support was added in version 2.0 of Anticipation. With iCloud enabled, events are shared across all iOS devices linked to the iCloud account.
Universal App
Anticipation is now a universal application. That means it runs natively on both iPhone® and iPad®, so you don't need to buy a separate app for your iPad.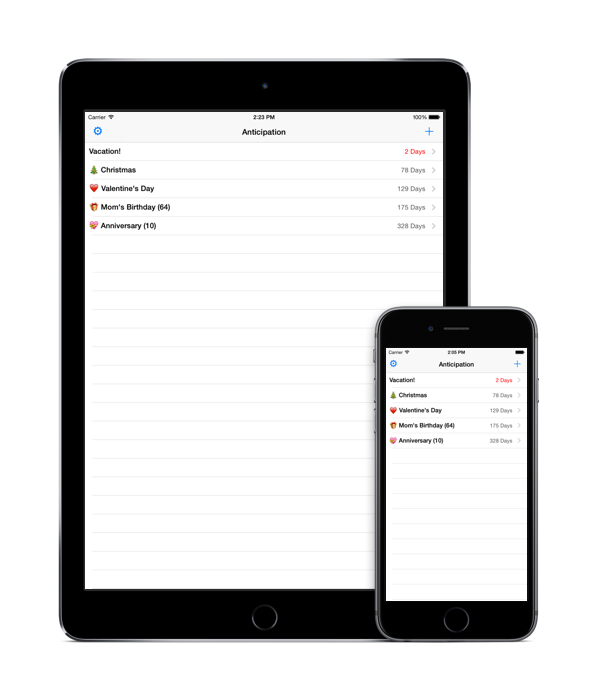 Simple Event Entry
Adding events is quick and easy with a simple addition screen. Turn on Repeats Annually to track events year after year. And for events with a specific age (e.g., anniversaries and birthdays), turn on the Show Event Age to never forget how old your brother will be on his next birthday.
Settings
Anticipation lets you adjust the font size of the event list and opt to get notification reminders before your events. You can even set how far in advance you'd like to be reminded.